So what I've done here is painted on a board the "stinker" creature from one of my older comics. This is a test
basically
.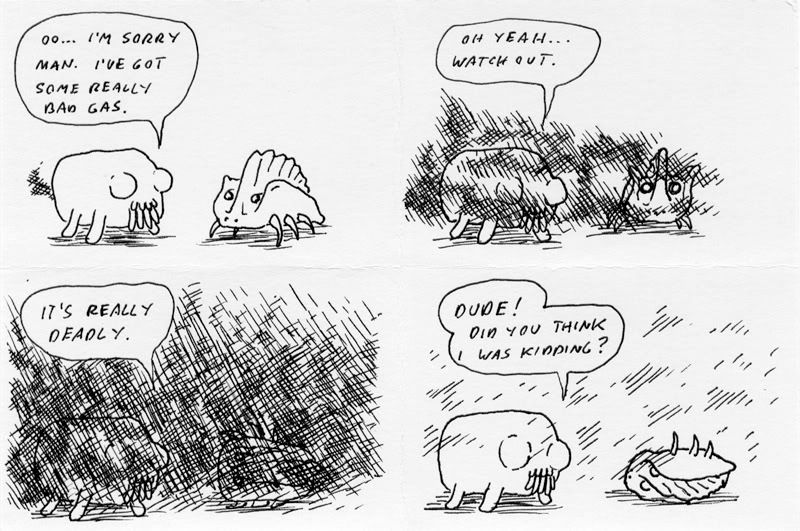 On the 29
th
of September I'm going to pick up 30 8"x10" canvas boards from the
Blank Space Gallery
. From the 29
th
of September till the 29
th
of October I have to paint on all the canvases. I will have to return the paintings and then in December there will be a show featuring my 30 paintings (only selling for $40 a piece) and paintings from other artists who took the 30 paintings in 30 days challenge.
What I plan to do is simple. Draw a daily comic like I do. Then paint a portrait of one of the creatures that appeared in that comic. So each of the paintings will
coincide
with a comic from that month. I plan to post the paintings in
advance
of the show. Probably when they're finished. This is so that everyone gets a preview of what will be available at the gallery show.
If anyone is interested in this painting it's going for $40.
Marc